Up-Yonder Holiday Cottage
Welcome To
Up – Yonder Holiday Cottage
Surrounded by farmland on the hill overlooking the village of Glen Luce you really will feel away from it all when you're "Up Yonder." The property is two minutes walk from the village's amenities and yet feels like in the heart of the countryside. Inside are spacious living areas and bedrooms with mod cons, finished throughout with warm solid oak flooring. Outside, both the raised patio and balcony offer you the ideal spots to sit back and enjoy watching the sunset and spectacular views of Luce Bay and the Mull of Galloway, Scotland's most southerly point. At the back of the house is the little courtyard area where you can just sit in the sun to read and relax. Disabled access is by means of a ramp from the paved parking area to the front door.
Up Yonder provides an ideal base for visiting Dumfries and Galloway, Wigtownshire, and Northern Ireland. There are numerous beaches, forests, The Mull of Galloway Experience and RSPB Nature Reserve, picturesque Portpatrick, various country houses with gardens to name a few.
Accommodation:
Wooden floors throughout.
Livingroom: With 50″ Freesat TV, DVD and CD player.
Kitchen/Dining Area: With electric range cooker, microwave, American style fridge-freezer and dishwasher.
Dining table seats 8 comfortably plus 2 stools at breakfast bar. Patio doors leading to raised patio.
Utility Room: With washing machine, tumble drier and sink
Master Bedroom: King sized oak bed with en-suite shower cubicle and toilet.
Family Bathroom: With bath, large shower cubicle, bidet and toilet.
Utility Room: Washing machine, tumble drier and sink.
Open tread wooden turning staircase to …
Upstairs:-
Large open-plan Sitting Room: with 46″ Freesat TV and DVD, sloping ceiling and patio doors leading to balcony overlooking Luce Bay.
Family Bedroom: With king sized oak bed, single bed and sloping ceiling.
Bedroom 3: With king sized bed and sloping ceiling.
Shower Room: With electric shower, toilet and sloping ceiling.  
Galloway Farmhouse Cheese
Naturally delicious cheeses from Millairies Farm, Sorbie
in South West Scotland, where we have been producing our range of award winning cheeses for over 30 years.
Our range includes cheeses made from our own herd of organic dairy cows also ewes milk and goats milk when available.
They can be found in some of Scotland's top hotels and restaurants and is sold in delicatessens across the country.
From Ewe to You
You'll find our full range of delicious Cairnsmore cheeses to tempt you in our farm shop – signposted locally and named 'From Ewe to You'. The shop also stocks a range of craft and gift items to remind you of your stay in this magical corner of Dumfries and Galloway or to give to family or friends on your return home.
Our crafts include sheepskin rugs, fleeces and smaller gift items, mostly based on a sheep theme, as well as other foodie items.
And we also stock delicious Cream o' Galloway ice cream. We're open Monday to Friday between 11am and 4pm from May to September.
  Nadav`s Shed
My 2 room Dry Camping option – In NEW LUCE – Located behind 33/35 Main Street New Luce, DG8 0AJ with car, bike access from Smithy Lane.
Ideal for Individuals, families, or up to 4 good friends.
My wee shed "Nadav`s Shed"  is ideal for those walking on The Southern Upland Way (SUW)  The Pilgrims Way, Visiting; S. W. Scotland, Driving our SWC300 or passing through by bike or car.  Users currently include people drying out, resting up or using the the Ferries to Ireland, Visiting The West Coast, Glasgow  Airports and beyond.
Nadav`s Shed sits behind my place.  Please be aware that I also have chickens & Ducks, plus 3 small ponds in and around the gardens.  Young children should not be left unsupervised.  Pets should be under your control at all times.
If your passing through and need to have a roof over your head,  Just knock at the front door of 35, 33 OR 27 Main Street to see if anyone is available to help you.  Or book it online by PM with me and pick your key up from the Box provided for yourself at Nadav`s Shed..  Your friend, and Pets, are welcome, just ask for details.
Book is only available with myself at the moment.  I do not save any Bank or any other details apart from that what is required currently for Covid test and trace.
Social Media – Free Wi-Fi is available in Nadav`s Shed, for your Apps.
Family & Child content safeguards are in operation.
There are other mobile app links in and around the village, including the Hall..
However relaxing away from social media can be so restful for a day or two.
I can turn Wi-Fi off if required – Just ask.
Accommodation
Nadav`s Shed is suitable for up to 4 people with their own sleeping bags, own bedding or mats, however there is a small variety of beds. Including, 2 single beds, 1 single Chair that folds down to a bed, even a camping bed you can make up as required, check when you book.   Or like many,  just use your mat, or mine; in any of the 2 rooms, available in Nadav`s Shed.  If you and your equipment are wet, If available I can give some bedding or a clean bag.  Just ask.
Showers (my shower) are only available if I am here during social hrs, and if Covid Rules allow.  Please ask.
Because smoking, cooking or flames are not allowed in Nadav`s Shed, a kettle, toaster and microwave is provided to heat your pre-prepared food. there is also a small table top fridge, for your milk or drinks.
There is a separate shared cooking area outside for BBQ and stoves, 2 fire pits are also available and if required I can let you have a single use BBQ tray for a small fee. or even fire logs and charcoal.   Make sure you ask before you come, so I get some in.
A Porta Potti facility is in a cubby,  on the front Porch of Nadav`s Shed, for your use. If you fill it you empty it, just like being in your van, tent or caravan.
Showers are by arrangement on site, if booked with the host and only during social hours, when he is available, and when current Covid rules allow.
Your pet is welcome (just ask) Bring your pet`s own bedding, favourite toy, and bowl.  Be aware of domestic fowl and wild life.
Secure Booking.
Secure availability and bookings for Nadav`s Shed, is not available till Covid Lockdown is lifted fully.   We will then be available on Airbnb, or text myself or call. you must show your number.
Sometimes if you visit the sites to look, the sites will say not available, If so Phone me, I tell it as it is.  Essential Workers and some who need to isolate can still book.  Check Current Scottish Government rules before you travel.      Just search for Nadav`s Shed. New Luce, Newton Stewart.  If you prefer you can email or phone directly to me  for availability and payment details, via my bank.
Contact me, PM, email, mobile or landline.  Harry Waugh. aka,  denburyboy or Nadav's shed & Berry Cottage via Facebook. phone 01581600350 or 07787186936.  Email nadavberry35@gmail.com.
I am registered with Data Security and follow the Banking code of conduct, I do not take card payments.
I do not store information after any transactions or visits, other than what is currently required under Covid -19 Check and trace.
My email for bookings is also swimalong9708@gmail.com
Park outside of Nadav`s Shed, your 2 room Dry Camping Sed.
Nadav`s Shed  Stands alone at the bottom of my garden.  It has been used for 20 years to help individuals seeking accommodation when walking the Southern Upland Way, The Pilgrims Way, or just wet and in a bit of distress., now it is a stand alone shelter for a night or two at a reasonable price.
It is on 1 level with parking outside for easy unload & access.
This all electric shed has guest controlled instant heating plus kettle & Microwave oven for heating water or your pre prepared food.  Washing water is by a hose in the garden.  Drinking water is via a blue tap hose attached to the Big Shed.  Showers via me by arrangement  at a reasonable hour, current Covid rules apply. Please check..
In an emergency, Bedding & Linen, for Nadav's Shed can be supplied and paid for before use. Nadav`s Shed Cleaning protocol follows Covid 19 Guidelines. cleaning to approved cleaning standards before you arrive.
I can arrange to ferry guests to and from transport hubs, shops.
In addition, If I am available & Covid rules allow, guests can be transported to and from walking points, places of interest or restaurants.  There is also a taxi service Based in Stranraer.  If you need a walking guide,I can crawl along beside you.
Hotel grounds & view from one of our two Bridges, 60 yards from the Shed.
Our hotel is currently closed and being refurbished as a village community Hotel and Hub.
I can act as a knowledgeable guide if required.
Locked covered pushbike storage and a locked yard for motorbikes is available on request.  Check before arrival.
A grocery or take away food delivery service can be used.  Our shop/Post Office is open 5 mornings a week.
Please Note:- No smoking or naked flames indoors. 
I have no problem giving you emergency Porridge for an early start and some fruit to take with you.
I can also supply most unopened cereals given fair warning. There will, of course, have to be a contribution for any additional help I can arrange for you.  Including transport for a drop of and pick up if required.

I am here to help with most reasonable requests, Just ask, or PM me on Facebook.

Harry Waugh
Nadav`s Shed & Myself   can be found on Facebook
and the Southern Upland Way.
Have Fun.
Modern 4 Berth Holiday Static Caravan
Kath's Van
Welcome to our stunning Holiday Caravan home nestled away in a tranquil corner of south west Scotland on the edge of the Galloway Forest and Dark Skies park. Set in the backdrop of the Three  Lochs and woodlands, this family friendly holiday park has a lot to offer from a wide range of activities or just relaxing on the private decking of the caravan .   Beautiful dog friendly beaches are only a 20 minute drive away or take a day trip to Belfast from the ferry port at Cainryan.
Our luxury modern 2 bedroom – 4 berth static caravan comes fully equipped and is home from home . Some of these include :-
Double glazing and central heating, Sky TV Freeview , DVD player , Wii Console and games, Tassimo coffee machine , fridge freezer , microwave, USB ports, en-suite toilet , shower and toilet , bed linen & towels provided , large panoramic windows with views across the park, spacious living area and private decking .
Activities available at  the park -:
✅coarse fishing
✅trout fishing
✅pony trekking/pony days
✅swimming (indoor – available for private bookings)
✅archery
✅pitch and putt
✅bar/restaurant on site
✅small shop on site
✅games room
✅air gun range
✅clay pigeon shoot
✅ bike and walking routes
✅BBQ hut available to hire
All enquiries  and bookings for any of the activities  are made via the reception. (more…)
Newton Stewart Golf Club
Newton Stewart Golf Course in Dumfries and Galloway, South-West Scotland, is a superb 18-hole parkland course measuring 5,840 yards (par 69) with spectacular views from every hole.
You may even spot the occasional deer wandering across the magnificent course.
The club is renowned for its hospitality and visitors can expect a warm welcome at any time with facilities to cater for singles or groups. The clubhouse has been refurbished to make your experience even better. Packages can be arranged with the steward or through Creebridge Hotel, Conifers Leisure Park or VisitScotland. The course is an 18 hole layout measuring 5,840 yards (par 69), each hole presents the golfer with it's own challenge.
Newton Stewart is known as 'the Gateway to the Galloway Hills' which provide an attractive scenic backdrop to the course. The area is a popular destination for a range of outdoor pursuits including mountain biking, hillwalking, fishing and, of course, golf!
There's never been a better time to enjoy a weekend away or a short break taking in a few rounds of golf and enjoying all this area has to offer.
We also welcome Corporate Events and Golf Buddies Breaks. Just call us today for more information on 01671 402172
Wigtownshire County Golf Club
Wigtownshire County Golf Club – The 'County' is one of the most popular holiday golf courses in South West Scotland, an 18-hole, true links course situated on the shores of Luce Bay.
The Course lies on the shores of the scenic Luce Bay. On a clear day, looking South over Luce Bay, the Isle of Man can be seen.
The course is slightly over 6000 yards and is a test for both high and low handicap players, due to the differing directions of the sea breezes.
The Course is also playable, on normal greens, throughout the winter. On average, frost greens may be used 8 or 9 times each year, with snow being a rare occurrence.
Galloway and Southern Ayrshire UNESCO Biosphere
Galloway and Southern Ayrshire is a unique and special place. So much so that the area has been designated a UNESCO 'Biosphere': a status awarded to world-class environments that demonstrate a balanced relationship between people and nature.
With its remote open moorland, lonely lochs, quiet ancient oak woodlands, and picturesque villages all contributing to its character, it provides opportunities for contemplation and awe. It is a place of cooperation and collaboration that shows that a sustainable way of living is not only possible but already happening!
The landscape and its people have fired the imagination of creative minds for centuries. Painters, musicians, crafts people and sculptors have been inspired by the area, it being home to world class environmental art including Striding Arches by Andy Goldsworthy.
For a truly authentic lowland Scotland experience you need to meet some of the people who live and work here. You can join one of our Biosphere Guides to experience some of the unique and memorable sites of our Biosphere. Alternatively, you might like to try our Biosphere Routes, specially designed to give you a self-guided experience around some of our hidden gems. Or perhaps you'd like to visit one of the Biosphere Communities where you will be assured of a warm and friendly welcome. However, you decide to explore our Biosphere you are sure to have an unforgettable experience.
Cree Valley Lodges and Stables
Tucked away in an unbeatable location i Dumfries and Galloway, these 2 gorgeous properties are just waiting to be enjoyed you and your family. With stunning design and modern luxury, you're sure to enjoy these breathtaking holiday homes, which includes ample space for all your living needs. 
Erected at the beginning of 2020 along side an American Barn type livery accommodation for horses.
Cree Lodge is a two bedroom,two bathroom lodge with fully equipped kitchen for all your needs.
BBQ, hot tub and decking area.
Willow Lodge is also a two bedroom and bathroom lodge and is classed as an accessible property with ramp, walk in shower,wider doorways and hall.
Decking area and BBQ available.
Both lodges are fully equipped with laundry facilities, hair dryers, highchair and a shower seat if required.
Towels and bedding are include.Free Wi fi.
Pets are also very welcome,but must be kept on leads at all times.Lodges are in a secured fence so child friendly with supervision.
John D Owen and Son
In a fast-moving world, some things never change. Our values, for example.
At John D Owen & Son, we are just as committed today to supplying our customers with the very finest food as we were when the business was started by my grandfather, John Owen, in 1925.
Our customers, including visitors who have called in to our shop whilst on holiday in the area, know what we mean.
We take great pride in the provenance of all our food. Our fresh meat is all sourced from local farms, as are the ingredients in our home-made award-winning burgers, pies and sausages.
You can taste the difference.
We also sell a wide range of delicious cheeses, deli products,freshly made morning rolls,home-made cakes and traybakes.
Call in and see us today. We look forward to serving you and, in this Covid-19 lockdown period, you can order by Phone, 01671 402666 or
Email  owenyolanda@aol.com
Facebook Messenger and collect at your convenience.
Website: www.johndowenandson.co.uk
Barnharrow Holiday Pods
Situated on a 100-acre farm in the heart of Galloway, close to the Galloway Forest Park and a few miles from Newton Stewart, Barnharrow Holiday Pods are the perfect way to experience our beautiful corner of south west Scotland.
Experience the stunning, rugged beauty of the Galloway wilderness in complete comfort!
Our luxury insulated pods include a double bed, bedding and towels, an en-suite shower, toilet and wash basin, a 2-ring cooking hob, fridge and log burner and can sleep up to two adults and two children.
Ditch the tent and sleeping bag and enjoy a relaxing Scottish holiday break in a Barnharrow Holiday Pod! 
Call 01671 830752 now or click the Booking link below.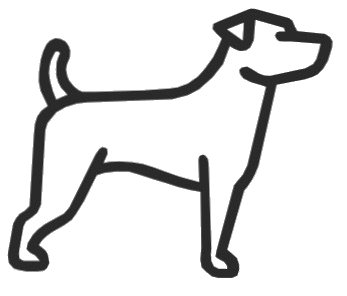 Follow us on Facebook
Galloway Cycling Holidays
Welcome to the best cycling holidays in Scotland – Winner of  Visit Scotland's Thistle Awards for Best Outdoor / Activity company 2019/2020 in the West.
We specialise in guided and self-guided cycling holidays in the South West of Scotland. We also offer bike hire of quality bicycles (hybrid, road, gravel and eBikes) for day rides. 
Explore the beauty of Galloway and our UNESCO Biosphere during a long weekend or book a longer tour. There are no set start dates. We can arrange the accommodation and will move your luggage. Come as a group, a club, a couple, or just by yourself. We customise your holidays to your fitness level and interests.
We have a large portfolio of amazing cycling routes for every type of cycling – always on beautifully quiet roads and tracks.
If you like gravel biking and off-road cycling – Galloway Forest Park is one of the best playgrounds anywhere in the world. 
Discover Galloway and the path less pedalled the sustainable way.
For more service details, inspiring routes and lovely images of Galloway head to our website: www.gallowaycycling.com .
The Cottage at Castle Sinniness
A beautiful three bedroom holiday cottage (sleeping 6) with large social areas situated near Glenluce, Newton Stewart. The Cottage at Castle Sinniness sits on a coastal path and is within easy reach of the beautiful beaches and stunning countryside that Glenluce has to offer. The perfect place to base your relaxing country holiday!
Living Room
The spacious living area provides ample seating as well as a cosy log fire (the first logs will be provided).There is a 32″ TV with Freeview channels and DVD player as well as a Bluetooth speaker to connect your mobile or music player.
Kitchen/Dining Room
The bright and airy kitchen features a traditional Stanley cooker, an electric oven/grill, a microwave and a slow cooker giving guests plenty of options for cooking.
Bedrooms
The Cottage at Castle Sinniness has three bedrooms: two king sized rooms and one twin. One of the king sized rooms has an en-suite shower room. There is plenty of clothes storage available including a small wardrobe space in two rooms.
Bathrooms
The Cottage at Castle Sinniness has a cloakroom/toilet as well as a full bathroom with a shower over bath. As previously mentioned, the master bedroom is also an en-suite shower room.
Outside
The back garden area is mostly paved and looks over the fields that surround The Cottage. There is a table and chairs available on request as well as a BBQ.
The Cottage at Castle Sinniness allows up to two well behaved dogs. However, it is important to note that The Cottage is situated on the grounds of a working farm and as such, dogs must remain on leads at all times when in the garden area or walking near to The Cottage.
Facebook: https://www.facebook.com/SinninessCottage/
Twitter: @Sinniness
Instagram: @Sinninesscottage #sinninesscottage
The Coach House,
Kirkcowan
The Coach House, Kirkcowan is a large family home that's ideal for fishing breaks and active family holidays.
A charming rural property, this cottage is ideally located for enjoying the stunning Galloway countryside. Wonderfully traditional this former Coach House, is the ideal getaway for a group of friends on a sporting holiday or a family looking to explore the local area. A great variety of local rivers and lochs along with a privately-owned beat makes this property perfect for those on a fishing expedition. (Fishing is payable locally and needs reserved at the time of booking) The cottage comfortably sleeps seven guests or eight with the use of a pull-out bed in the cosy single bedroom.
The Black Horse Hotel
Welcome to The Black Horse Hotel
The  Black Horse Hotel is perfectly situated for all types of country breaks, whether you are looking for a relaxing couple of nights away or a base for enjoying the great outdoors.
Newton Stewart is ideally placed for visits to the nearby Galloway Forest Park, with its multitude of relaxing walks and cycle trails.
There are also many different sporting opportunities available in the area ranging from deer stalking, trout and salmon fishing on the nearby River Cree, wild trout fishing on local lochs and sea angling either from the shore or by boat charter from Stranraer, which is only a 30 minute car journey away.
If you are a book lover then a visit to Scotlands National Book Town at Wigtown will no doubt keep you stocked up with reading materials
A warm, welcoming and friendly atmosphere awaits you in our newly refurbished dining room.
All our food is homemade and cooked freshly to order and our ingredients are sourced as locally as possible.
Vegetarian options are available and any other special dietary requirements can be catered for, just let us know in advance.
We have 8 comfortable, en suite letting rooms all with free wifi, tv's and tea and coffee making facilities.
Cairnsmore Cottages
Situated on the edge of the Cairnsmore National Nature Reserve, at the foot of Galloway's second highest Peak, Cairnsmore of Fleet, these cottages offer a fabulous and peaceful location in which to relax and explore this beautiful, peaceful, and often forgotten, corner of Scotland.
Located on a private Estate near Newton Stewart in Galloway, SW Scotland and set amongst a wealth of beautiful scenery, dominated by the 2,3331 ft granite mass of Cairnsmore of Fleet to the North and the Cree Estuary to the south, this location provides a perfect place to relax and escape the pressures of everyday life.
Set within a two hundred year-old B listed cobbled courtyard and stable block, this was once part of the shooting estate for the Dukes of Bedford. The cottages' fantastic tranquil position creates an ideal retreat and a perfect base for exploring this  beautiful part of Scotland.
The surrounding area provides wonderful walking opportunities (highlighted in the Newton Stewart Walkfest) and the footpath taking you to the summit of Cairnsmore is only a short walk from the cottages. The local area offers varied interests for both wildlife and outdoor enthusiasts, along with those who enjoy exploring the surrounding coastal villages and market towns.
Galloway's villages and towns have much to offer visitors. Newton Stewart, known as the Gateway to the Galloway Hills, including Dungeon Hills, Range of the Awful Hand and Merrick, is still supported by its weekly cattle mart. The town offers a selection of cafés and shops, along with a local cinema of the Art Nouveau period. Other nearby towns include Castle Douglas, the Food Town; Wigtown, Scotland's Book Town and Kirkcudbright, the Artist's Town. This small part of Scotland also boasts a local brewery and Scotland's most southern whiskey distillery.
Cairnsmore Cottages offer a welcoming haven to return to after exploring the area, or indeed simply peaceful and well appointed homes from home to relax and recharge.
Cairnsmore Stable Cottage
Cairnsmore Stable Cottage sits within the quadrangular courtyard of the original Stable Block on the Cairnsmore Estate, once the shooting estate of the Dukes of Bedford.
Previously a smithy and dining area for the estate workers, the cottage now provides luxury holiday accommodation for up to 4 people on one level.
Cairnsmore Stable Cottage has been fully refurbished, with several measures to improve guests comfort, the most important being the Geothermal under floor central heating system. A wood-burning stove in the living room and flagstone flooring throughout enhance the cosy cottage atmosphere.
The enclosed garden is south facing and a wonderful sun-trap where red squirrels and greater spotted woodpeckers are frequent visitors.
On the opposite side of the cottage, the courtyard garage houses the log store with room for storing bikes or canoes. An eyebolt and padlock give additional security. Outside wash facilities are available for dogs, bikes, walking boots etc.
Renewable Energy: all of the heating and domestic hot water for the cottage is provided byusing heat extracted from a 100m deep bore-hole and Ground Source Heat Pump. The central heating system is controlled automatically and provides constant hot water for your comfort.
Tackroom Cottage
As the name denotes, the cottage was originally the tack room for the estate stable block. Now one of 4 residences, and situated opposite Cairnsmore Stable Cottage, Tackroom Cottage offers quirky and spacious self-catering accommodation for up to 2 people in one double bedroom.
There is a large living-dining room overlooking both the cobbled courtyard and the garden. The room is furnished with 2 comfortable sofas, oak dining and coffee tables and a large freeview TV. Paintings from local artists are on show around the cottage, and for those who prefer a wee quiet space, a small snug upstairs offers a day bed and selection of books.
The cosy wood-panelled bedroom comprises of a comfortable Edwardian double bed and bedside tables and also has the original (non-working) range in the fireplace. This room is accessed via the adjacent dressing-room with further antique furniture. The bathroom has a bath with overhead shower and the bright kitchen is well-equipped including an integral fridge and freezer, a dishwasher, electric cooker and microwave.
The garden is enclosed by stone dykes and houses a unique pair of open-sided granite-columned hay barns where bats roost. There are 2 small lawned areas and a secluded walled corner to relax and enjoy the peace and quiet. Guests have access to a gas BBQ under one of the barns.
Welcome to
Scotts Trails Motorhome Hire.
We invite you to experience the stunning sights that Scotland has to offer, creating cherished memories that will last a lifetime. With breathtaking views around each and every corner.
We are located on the edge of the Galloway Forest park in Newton Stewart.
This puts us in a wonderful position for you to start your journey through Scotland. We are also very close to Cairnryan where you can pickup a boat and explore Ireland.
Follow us on Facebook  https://www.facebook.com/scottstrailsmotorhomes/

There are 23 golf clubs that are members of the South of Scotland Golfers Association. Courses range from wee 9 hole courses in the picturesque Galloway hills to magnificent 18 hole links round the extensive coastline. Green fees range from as little as little as £10 in winter up to £60 for Southerness. Great value is to be had on courses to suit all tastes and abilities.
Visit South of Scotland Golf for a comprehensive details of all courses at www.southofscotlandgolf.com
The Roundhouse
Why not come and stay in our new bespoke Eco Roundhouse nestled in native woodland.
From the large panoramic windows in The Roundhouse enjoy stunning views and beautiful sunsets over Wigtown Bay. Breathe in the fresh sea air by taking a stroll down by the shore.
There are 3 steps up to enter the Roundhouse, taking you into the hallway where you can rid yourself of your outdoor gear.
Entering into the main circular area, there is a kitchen with gas hob/oven, fridge with small freezer compartment and a bistro dining table with 2 chairs and a cosy sofa (with extra throws to snuggle up in) sits alongside a log burning stove (with logs supplied).
On the far side of this room is a king size bed complete with 2 bedside tables with recharging sockets and a wardrobe.
There is an ensuite shower room, wash hand basin, WC and small heated towel rail.
On the wall is a freeview TV, a HDMI cable is supplied. A 4G signal is available for some Networks.
A selection of books/games etc are available. Outside there is a lockable shed for bikes etc just next to your parking space.
There is outdoor furniture to be able to relax and let the world go by!
Please note minimum 2 night stay.
Kitchen Coos and Ewes
Authentic working farm experiences lead by the people who love and look after the animals every day.
Airyolland farm is situated in the Southern Uplands of Scotland within the Galloway and Southern Ayrshire Biosphere.
Neale and Janet McQuistin took on the tenancy of the farm 28 years ago, 10 days after they got married.
They breed Beltex sheep and the iconic native breed to Scotland, Highland Coos.
Between the two of them Neale and Janet have accumulated 110 years of farm living and they want to share what they have learned with you! They can tell you all everything about the many generations of Beltex bloodlines in their record-breaking flock and the social structure within the Highland Cattle fold.
Learn about the interesting variety of different breeds that were carefully selected to utilise the different habitats on the farm before enjoying a traditional farmhouse spread of food and drink. Grab your camera or your sketchbook and charcoals, because there are so many highlights on one of these tours, you'll want to capture them all.
Adventure Carrick
Open all year round. Suitable for families, groups and individuals.
We have 15 years experience in providing high quality outdoor adventure experiences throughout the South West of Scotland including Watersports, Mountain Sports, Equipment Hire, Forest Activities.
Suitable for groups, families and individuals.
Open all year and based in Girvan, Ayrshire.
Newton Stewart Walking Festival
Newton Stewart Walking Festival is run by a group of volunteers who share an enthusiasm and love for Galloway and the great walking experiences it offers.
Newton Stewart Walking Festival provides a week of around 30 walks exploring the wild hills, rugged coastline and rolling countryside of the south west of Scotland.
The festival is still centered on the market town of Newton Stewart but we offer walks throughout the Galloway Hills and along the Solway Coast.
Stables Guest House
Dane & Fay Carty welcome you to the Stables Guest House in Newton Stewart, set in its own grounds with ample private parking. We are the ideal base for your stay in the South West of Scotland.
We can offer 5 bedrooms of which 3 are on ground floor level and 2 on the first floor. They are well equipped with colour television, hospitality tray, hairdryer, etc.
We have an attractive dining room with adjoining conservatory and offer good quality home cooked food, using local produce where possible.
The residents lounge allows you to relax after a long day walking, golfing, shopping or just enjoying the local countryside.
We are a non-smoking residence and unfortunately cannot accommodate pets.
The Crown Hotel
The Crown Hotel boasts 15 beautiful en-suite rooms and five 2 bedroom, self-contained suites. Each room comes with its own T.V and complimentary tea and coffee, along with other refreshments.
Our newly refurbished bar and restaurant have proved to be very popular with both visitors and guests alike, we serve meals daily. You can see our menu's and meal times at our Restaurant & Bar in Newton Stewart here.
An excellent base to explore South West Scotland
Barnkirk Holidays are a quiet family friendly site situated in picturesque countryside approximately 1.5 miles outside the market town of Newton Stewart (gateway to the Galloway Hills) offering self catering breaks in either a lovely self contained cottage or in any of our 3 caravans
Barnkirk Cottage is a 3 bedroom cottage (2 double rooms with en-suite facilities and 1 twin room which has an en-suite toilet and wash basin). There is a large family bathroom with roll top bath which also has a shower. The large lounge has a flat screen tv with Freesat channels as do all the bedrooms, there is a fully equipped kitchen including washer/dryer and a large conservatory with dining table and seating for six.
Caravan 1  36 X 12 6 Berth : features 1 double room and 2 twin rooms separate WC and shower room, kitchen (including cooker, microwave, toaster, kettle, fridge freezer) living room with flat screen TV and freesat channels. Double Glazed and centrally heated, raised decking area with outdoor seating.
Caravan 2  35 X 12 4 Berth caravan consisting of 1 double room (with en-suite WC) and 1 twin room, shower room with WC, kitchen diner (with cooker, microwave, fridge, kettle, toaster etc) living room with flat screen TV and freesat channels. Double glazed and centrally heated. Raised decking area with outside seating
Caravan 3 28 X 12 4 berth caravan consisting of 1 double room and 1 twin room, shower room with WC, kitchen diner (with cooker, microwave, fridge, toaster, kettle etc) living room with flat screen TV and freesat channels. Double glazed and centrally heated and a raised decking area with outside seating.
At Creebridge Filling Station
In carpark between Sainsbury's and the Belted Galloway
The Belted Galloway Visitor Centre

The Belted Galloway is a Visitor Centre with Bar, Restaurant, Tourist information and Gift Shop
Courtyard Holiday Cottages
East Kirkland Farm
East Kirkland Farm is situated on the edge of the Solway Firth, overlooking Wigtown Bay and the magnificent Galloway hills beyond. The cottages are within easy reach of the small town of Wigtown, proud to call itself Scotland's National Book Town.  With its numerous second hand book shops, choice of cafes and restaurants and a selection of delightful craft/antique shops, there's plenty for you to enjoy.
Courtyard Holiday Cottages offer comfortable, self-catering accommodation arranged around a small courtyard, with owner accommodation on site.  Cottages sleep from 3 to 6 people and can be booked individually or as a whole (sleeping up to 19 people) for family gatherings/special occasions.  We boast a fantastic heated indoor pool (open April to end Oct), a selection of bicycles for guests to use, drying room, dvd and games library, play park with swings and a games barn for those rainy days.  Well behaved pets are welcome!
With its beautiful beaches, historical sites, forest parks, gardens and numerous other visitor attractions, Wigtownshire is an ideal location for walking , cycling, fishing, golfing or sight seeing.
The Riverbank Cafe
The Riverbank Cafe is a popular venue for visitors and locals alike who just love the fresh baking, excellent coffee, paninis, toasties, salads, burgers, breakfast, soup, desserts, sandwiches and children's menu.
Much of the produce used in The Riverbank Cafe is sourced from the Dumfries and Galloway region such as their cheese, pork and smoked produce.
The Riverbank Cafe is located next to the main car park in Newton Stewart and there is plenty of public parking as well as some private, more secure spaces provided behind the cafe.
Church Street, Newton Stewart DG8 6ER
Rowallan Guest House
Rowallan Guest House offers a relaxing and comfortable stay in a beautiful period Victorian Gentleman's Residence built in 1880.  It retains many of its original features, including grand ornate ceilings and marble fireplaces. The house is set in half an acre of private garden with ample private off street parking.
You will arrive at Rowallan Guest House to a warm welcome, we have 6 comfortable en-suite Bed & Breakfast rooms accommodating up to 12 guests at a time.  We can take guests on an individual B & B basis or if you have a group of friends or family we can offer an "exclusive use" package.
Guest facilities include a licenced Lounge Bar, an elegant Dining Room and Snooker Room. We serve a hearty Scottish Breakfast or if you prefer something a little different you can choose from the breakfast menu which has alternative choices such as Eggs Benedict, Eggs Florentine, Smoked Salmon or Avocado on Toast.  Rowallan Guest House can also provide a set menu evening meal, and happily caters for Vegetarian, Vegan or Food intolerances, just phone or email ahead for a chat with Andrea who is always happy to help.
Rowallan Guest House is situated within an easy walk of all the amenities of Newton Stewart, yet it is tucked away in a quiet and peaceful spot. We are perfectly situated for those who are looking to Mountain Bike the 7stanes, cycle or walk the Machars Peninsula, Motorbike the coast roads , climb the Merricks or just enjoy the beautiful countryside and warm welcome of Galloway. Whatever your reason for staying at Rowallan Guest House you will be met with a warm and friendly reception from Nic & Andrea, good food and comfortable surroundings
Three Lochs Holiday Park
Come join us for a well-earned break at Three Lochs Holiday Park with its relaxing atmosphere, calm setting and wide range of facilities and activities, this static caravan park in Scotland is the perfect holiday or short break destination for all the family.

With a wide range of activities available, from fishing and horse riding to swimming and shooting, you will be so busy having fun you'll never want to leave!
There's so much to do at Three Lochs Holiday Park! Whether you want an activity holiday or just to relax and enjoy the beautiful surroundings, Three Lochs has it all covered! 

Nestled in a quiet corner of South-West Scotland at the edge of the Galloway Forest, this fantastic family holiday park is set against a dramatic backdrop of fishing lochs and sprawling woodland.
Three Lochs Holiday Park has been awarded both the coveted AA Award for Environmental Excellence and the David Bellamy Conservation Award, every year since 2000. The park is a haven for wildlife and was recently selected by leading conservationist, Professor David Bellamy, to receive his highest accolade, the prestigious Gold Award which is granted only to holiday parks which have demonstrated a sound commitment to protecting the natural world and preserving wildlife habitats and the countryside environment. So if you want your family to experience wide open spaces, clean, fresh air, beautiful walks and nature trails and to learn about the simple pleasures of the countryside, then Three Lochs Holiday Park is the place for you.
We have a modern, fully-equipped laundry and a shop (open seven days) which stocks everything you may need. Calor Gas is available on site.
Brewery House
Bed and Breakfast
is a grade B listed former brewers house which has recently been converted into a modern and stylish B&B.
Located in the foothills of the Galloway Forest National Park in the town of Newton Stewart.
​
Our Aim
Is to offer first class accommodation and for each guest to have a memorable stay in our beautiful home.
Anytime is a great time to visit
The Galloway Forest Park has everything you need for a great day out, whatever the time of year. Meet red deer and wild goats, choose from two scenic Forest Drives, follow in the footsteps of Robert the Bruce or picnic beside a peaceful loch. This is also Scotland's first Dark Sky Park – one of the best places to stargaze in Europe!
Start exploring from one of our three visitor centres. Kirroughtree is the gateway centre for the Galloway Forest Park and perfect for active adventures. Discover wonderful woods, water, hills and history at Glentrool and enjoy tranquil views over lochs and hills at Clatteringshaws.
Kirroughtree and Glentrool are also home to two of the world-famous 7stanes mountain bike trail centres.
Barrhill Holiday Park is a family run holiday park set in the rural countryside in South Ayrshire outside Barrhill, we are a quiet park – ideal for a relaxing get away.
We are a family orientated park, children are very welcome and we are pet friendly as well, but we ask dogs are kept on a lead at all times in the park and you clean up after them.
Barrhill Holiday Park benefits from an 11 month site licence which is open from 1st March – 31st Jan.
Glenquicken Farm Trout Fishery
Glenquicken is a family run trout fishery.Located in Creetown, South West Scotland.
The 4.5 acre trout loch is stocked with Rainbow, Blue and Brown Trout.
Barholm Arts and Crafts
We are a group of people (artists/craft makers/photographers) who work together to run and manage the Barholm Arts and Crafts Shop in Creetown, Dumfries & Galloway.
VAL HORTON

– Photographer / Knitwear Designer & Producer / Artist

LIZ & ROGER CUTLER

– Wood Art and Knitwear – WEBSITE: www.gallowaywoodturners.co.uk

SUE NICHOLSON

– Felt Crafts with Local Wool / Ink Cards & Gift Cards – FACEBOOK PAGE: 4 Ewe Crafts

ADELE SAGE

– Jewellery Maker / Wedding Crafts.

HEATHER DICKINSON

– Pencil Drawing – FACEBOOK PAGE: Galloway In Pencil
SONJA CRISP – Textiles and Lampshades
SUE MUNROE – Textiles
Distillery Tour
Take your taste buds on a tour of our modern distillery to learn the secrets of our process, from how we make our very own spirit, to the botanicals we've selected to create our unique and vibrant gin. After the tour we'll then take you on a guided tasting through 3x perfect serves of our spirits. You'll get to enjoy our smooth & vibrant Hills & Harbour Gin, our fruity Smokey & Citrus Distilled Cocktail and our silky smooth limited edition Galloway Vodka all while enjoying the amazing views over the Galloway hills.
We are currently running 1x tour a day at 11:30am, Wednesday-Saturday, but if demand allows we will also run an additional tour in the afternoon. All tours should be booked in advance.
Tour cost: £20 Tour & Taste, £10 for teenagers and driver's & FREE for all children 12 and under
To book, please call 01671404040 or hit the enquiry link below.
www.craftydistillery.com/distillery
IMPORTANT – COVID-safe measures are now in place to ensure your and our safety.
Please also note, from 10.07.20 it is mandatory to wear face masks in shops in Scotland. As part of your tour we can provide face masks free of charge.
Our Spirits
Hills & Harbour Gin
Our smooth and vibrant Hills & Harbour Gin offers a taste of Galloway. With local Noble Balanced and versatile it serves well with almost any garnish, which means you can get creative and serve the gin the way you like it.
Smokey & Citrus Distilled Cocktail
Made with a wheelbarrow load of fresh fruit in each batch, we hand-smoked, torched, macerated, pressed and then distilled all these fresh flavours to create a big and complex heart to this cracker of a cocktail. It also includes our award-winning Hills & Harbour Gin to the base and some natural sweetness for balance.
Galloway Vodka
Local wheat and water combine in our 7 day fermentation process to create
maximum character and mouth feel. Multiple distillations are followed by a 24 hour filtration process through the most porous of carbons, coconut shell carbon. This crafts a spirit of exceptional purity and taste.
Visit our online shop to buy any of our spirits:
www.craftydistillery.com/shop
Distillery Shop
Our take away Galloway Picnic offering brings your some of the best artisan producers in our region. Choose from pates, cheeses, preserves and craft beers.
For full distillery details give us a shout:
www.craftydistillery.com
Self-catering that feels like home is how we like to think about Southfield. This spacious, three-bedroom Georgian townhouse is in the heart of Wigtown, Scotland's Book Town. Exploring the many book shops is highly recommended. Trying to wear out the kids? We are close to sheltered sandy beaches, great cycling, plenty of hills for long walks and some fantastic days out for all ages. There's one of Scotland's botanic gardens nearby and fabulous star gazing in Galloway Forest Park, the UK's first Dark Sky Park.
FAMILY FRIENDLY
Families travelling with the older generation appreciate our double en-suite bedroom on the ground floor. There's a newly renovated kitchen (2018) plus a comfortable sitting room with large screen tv. On the first floor there's a large double bedroom, a room with three singles for children and friends and a family bathroom, that now includes a shower over the bath. There's a more grown up sitting room as well also with large screen tv,  so no more arguments over who wants to watch what!
PLENTY TO SEE
Wigtown's location is perfect for trips to the Galloway Hills for walking and for keen mountain bikers one of the Seven Stanes courses is located nearby at Kirroughtree outside Newton Stewart. There's no need to jump in the car – walks from the front door  will take you to the nearby bird hide overlooking the Wigtown Bay Nature Reserve. On a rainy day we definitely recommend supporting our local bookshops. Southfields is opposite The Bookshop, immortalised in Shaun Bythell's critcially acclaimed Diary of a Bookseller. At night head for Britain's First dark Sky Park in the Galloway Hills to star gaze.
RELAXATION TIME
Relax in our large walled garden with different areas for the whole family. You can read quietly in the sheltered courtyard as the swallows dart overhead. Eat lunch at our purpose built picnic table. Let the children escape safely to set up camp in the treehouse towards the end of the garden.
Discover Scotland is the largest independent holiday letting agency in South West Scotland, with a portfolio of more than 200 cottages, built up since 1982. We have a wonderful variety of properties on offer, whether you're looking for a coastal holiday, city break or true wilderness experience. With properties accommodating parties of 2 up to 26 there really is something for everyone, including the dog!
Our aim is to ensure that holidaymakers receive a warm welcome and an everlasting holiday experience, ensuring visitors return time and again. We are always pleased to hear from holidaymakers before, during and after their holidays. Feel free to email, call or Facebook us, we're open 7 days a week from 8.30am until 5pm. Or why not pop into our centrally located Castle Douglas office when passing by!
Glenluce Abbey
This site is closed until Spring 2021.
Historic Scotland are working hard to gradually reopen the places you love while making sure the experience is safe for everyone. Find out more about reopening plans:
https://www.historicenvironment.scot/our-reopening-plans-and-covid-19-response
Tucked in a tranquil valley is one of Scotland's best-preserved monasteries. A highlight is the magnificent chapter house, with its ornate windows and grotesque carvings. There is also a remarkable plumbing system that supplied the Cistercian monks with running water.
Admission
Member/Explorer Pass holder: FREE
Adult: £6.00
Child aged 5–15: £3.60
Child under 5: FREE
Concession: £4.80
Garheugh Farm Holiday  Cottage
A  traditional stone cottage standing in it's own gardens with lovely open views over the shores of Luce Bay. Comfortably furnished and equipped, the cottage can be either a base for exploring all the area has to offer – beaches, gardens, medieval and prehistoric monuments, and of course the birds, wildlife and wonderful walks – or a haven of peace and quiet for sitting looking out over the water and waiting for the sunset. Dogs are welcome.
Lower Annandale Walking Festival
Join our walkers for a weekend of walks in and around Annan. Enjoy great views, coupled with fascinating archaeology and history interpreted by our knowledgeable guides.
T: 013873 80914
click here for more information

Newton Stewart Walking Festival
Set in beautiful Galloway, the third annual walking festival includes strenuous walks on the highest hills in south-west Scotland, as a challenge to the dedicated hill-walker, and also gentle lowland explorations on which the walker can learn of the environment, past and present. On all walks we shall look at the wildlife and plants of the area.
T: 01671 402770
click here for more information

Upper Nithsdale Walking Festival
Join fellow walkers in a weekend of walks and entertainment. Upper Nithsdale has a wild and remote landscape – you really feel like you are in the middle of nowhere and yet, it is very accessible. The scenery is beautiful and the people friendly.
T: 01659 50551
click here for more information

Langholm Walking Festival
Enjoy a weekend in the hills and valleys around the picturesque town of Langholm, where you'll receive a warm welcome.
T: 013873 80914
click here for more information

Moffat Walking Festival
Moffat is proud to announce it`s first walking weekend after 10 years. Enjoy an autumnal break in the stunning Moffat Hills with a warm welcome from locals and fellow walkers, with walks to suit any ability from the free and easy to the more strenuous for the experienced walker. Our walking festival team know how to help you make the most of your weekend
T:01683 220227
Our Lodges
We have a range of lodges to suit everyone's needs with a wide range of dog friendly lodges.
Our Bluebell Lodges sleep 2 in a king size bedroom. All of our Bluebell Lodges have a hot tub.
Our Birch Lodges sleep 4 people but have slightly larger bedrooms (one double and one twin) and also have a dishwasher in the kitchen. These are available with, or without a hot tub.
Our Laurel Lodge also sleeps 4 people, this lodge is the largest of our 2 bedroom lodges, is dog friendly and has its own private hot tub.
Our Lady Galloway Lodges sleep 6 people (one kingsize room with en-suite, one twin room and also a twin gallery room). All 4 of our Lady Galloway lodges have hot tubs on the decking at the front of the lodge.
Our Lord Galloway Lodges sleep 8 people (master en-suite kingsize with feature bath in bedroom, en-suite kingsize, two twin rooms). Our Lord Galloway's are dog friendly and have large decking area's with hot tubs.
Our four new 2 bedroom Squirrel Lodges are a new and exciting addition to Conifers, perfect for a family holiday with a kingsize bedroom and second bedroom with bunkbeds! These cosy lodges are well laid out for a family of four and, of course, offer the added luxury of a private hot tub.
Hazel Lodge, sleeping 6, opened in August 2018 and is a great property for families.  The lodge has 3 bedrooms, a kingsize, a double and a twin.  A bonus for this lodge is the large enclosed garden, perfect for dogs! and of course we have added the luxury of a private hot tub.
The Area
Conifer Lodges is an ideal place to escape and unwind based on the outskirts of Newton Stewart in the beautiful county of Dumfries and Galloway. With the backdrop of the Galloway Forest Park on one side and bordered by the Golf Course on the other, Conifer Lodges is the ideal base for a family holiday or a romantic break with your loved one.
The forest itself is a paradise for nature lovers and within easy reach of superb fishing spots, walking and mountain biking, there really is something to please everyone. A number of our lodges are also dog friendly so please bring along all the family to enjoy the stunning scenery.
As a guest at Conifer Lodges you can enjoy free fishing at Palnure Burn as well as special Golf rates at Newton Stewart Golf Club.
Dog Friendly Accommodation
Many of us at Solid Luxury are dog owners and know how important it is to be able to go on holiday with the whole family! Most of our lodges are dog friendly at Conifers and we would highly recommend visiting the Galloway Forest Park for some excellent walks. All of our properties are gated allowing your dog in and out of your lodge freely without worrying about them running away.
Nether Barr Steading is a fine stone built courtyard steading that has been sensitively converted into six self-catering lodges with a small restaurant and bar situated on one side of the courtyard.
Set in 15 acres of farmland elevated above the River Cree, the Nether Barr enjoys magnificent views towards the Galloway Hills.
Nestled in a peaceful area of Galloway yet within walking distance or a short drive from Newton Stewart,the Nether Barr offers tranquil and comfortable holiday accommodation.
The cottages provide a "home from home" comfort and are situated off the courtyard which dates back to the 1800's when the steading was originally a farm owned by the Earl of Galloway.
Nestled in a peaceful area in southwest Scotland and yet within walking distance or a short drive from Newton Stewart for shopping and the gateway to the Galloway Forest Park, there is plenty to see and do in Dumfries & Galloway. This is an ideal spot for mountain biking, we are close to Kirroughtree and Glentrool, part of the 7 stanes. We can offer short breaks all year round.
The living areas are open plan incorporating lounge/dining area and fitted kitchen.
The kitchens are fully equipped with electric cooker, microwave, fridge freezer and washer / dryer.
The bathrooms have shaver points, showers and baths.
The lounge areas have DVD players and flat screen TVs with built in freeview. We can also provide additional Z-beds in the larger lodges if required.